The institute of Health Programs and Systems (IHPS) is a tax-exempt company established as a section 21, non-profit organization (NPO) registered, non-government organization (NGO). IHPS is led by an accomplished team of experienced health and social development professionals with a profound understanding of the South African health and social development systems and years of proven program development, planning, implementation and management experience in both public and private sectors in Southern Africa
IHPS began operating as a local sub-partner of ICAP at Columbia University within the framework of implementing PEPFAR under the CDC Track 1 Antiretroviral Therapy (ART) Cooperative Agreement in 2010. ICAP program operations in South Africa, including most of the national senior leadership and all staff in the Eastern Cape (EC), KwaZulu-Natal (KZN), Free State (FS) and Northern Cape (NC) were transitioned to IHPS as a going concern. As such, IHPS inherited established organizational structures; operational as well as technical practices to provide services as an independent organization without the learning curve typically associated with newly formed organizations. Because of this unique transition experience, IHPS has superior expertise, capacity and a proven track record for successfully transitioning activities in the PEPFAR South Africa program.
What We Do
IHPS supports the creation of a sustainable continuum of health care and services through capacity building, systems strengthening, technical assistance (TA), and service delivery in the following technical areas:
Health Programs
Health program conceptualization, design, development, planning, and implementation across a multitude of programme areas e.g HIV prevention (PMTCT, PrEP, PEP, VMMC), linkage to care, adherence preparation, monitoring and support, ART , care and support; TB prevention and management; maternal and child health (MCH) incl. IMCI and EPI; adolescent and youth friendly services (AYFS); adolescent girls and young women (AGYW), men who have sex with men (MSM); transgender (TG); hepatitis; mental health; non-communicable diseases (NCDs), etc.
Capacity Building
Needs-based capacity building approaches include but are not limited to:
Training
Coaching
Mentoring
Supportive supervision
Peer-to-peer support
Technical assistance
Strategic Information
Health management information systems (HMIS); program monitoring and reporting; program evaluation (including baseline, mid-term and end-term evaluations); knowledge management; data for action; research, with a keen focus on implementation science research; and health economic evaluations namely, cost analysis, cost-benefit analysis, . cost-effectiveness analysis, etc., )
Organizational Development
Organisational or Institutional Capacity (inclduing climate surveys), Strategy Development and Review, Strategic Planning, Business or Operational Planning, Performance Management, Talent Management, Results or Outcome-based Planning and Management, Sustainability and Succession Planning, etc.
Quality Assurance and Quality Improvement
Quality assurance (QA) and Quality improvement (QI) using local, national, and globally recommended QA/ QI approaches e.g standards of care (SOCs), National Core Standards (NCS), Institute of Health Improvement (IHI) and World Health Organisation (WHO) approaches.
Technical Writing
Development or Review of Policies, Development or Review of Guidelines, Proposal Development, Global and National Reporting, Annual Reports, Program Evaluation or Review Reports, Strategic Plans, Implementation or Operational Plans, etc.
Financing
Financing including sound financial management, effective resource mobilization, allocation of funds to programs and financial planning for long term sustainability.
Community Services
Community systems strengthening, community outreach services, community mobilization and demand creation, as well as community capacity enhancement through community dialogues
Why IHPS
IHPS competitive advantage can be attributed to its highly skilled and technically competent pool of seasoned technical experts who are experienced in health program design, development, implementation, monitoring and evaluation (M&E), strong partnerships with the DOH, donor relationships management skills, strong health programming experience and support from the board of directors and various strategic affiliation.
Vast and varied experience with government, donors, developmental agencies and private sector

Key IHPS team members have years of experience working in partnership with government departments (DOH, DSD, DOE), in-depth understanding of the South African health, education and social development systems; and a proven track record of working with private sector, various donors and developmental agencies e.g. US Goverment through PEPFAR (CDC and USAID), GIZ, UNICEF, WHO, UNFPA, Global Fund, South African National AIDS Council (SANAC), etc.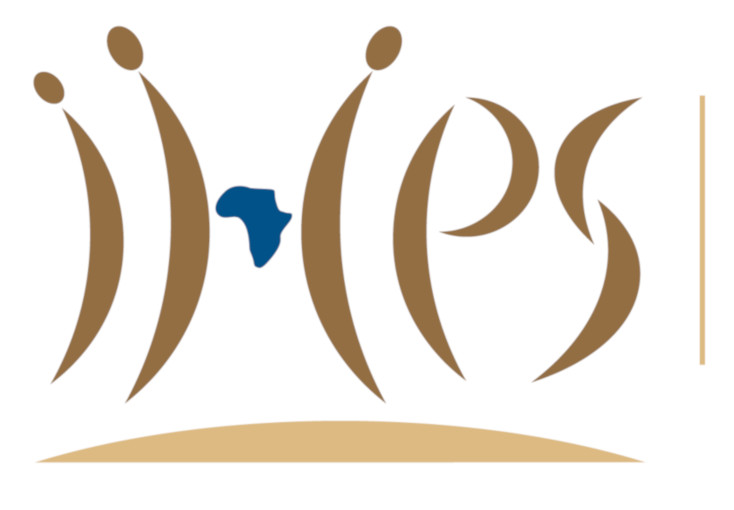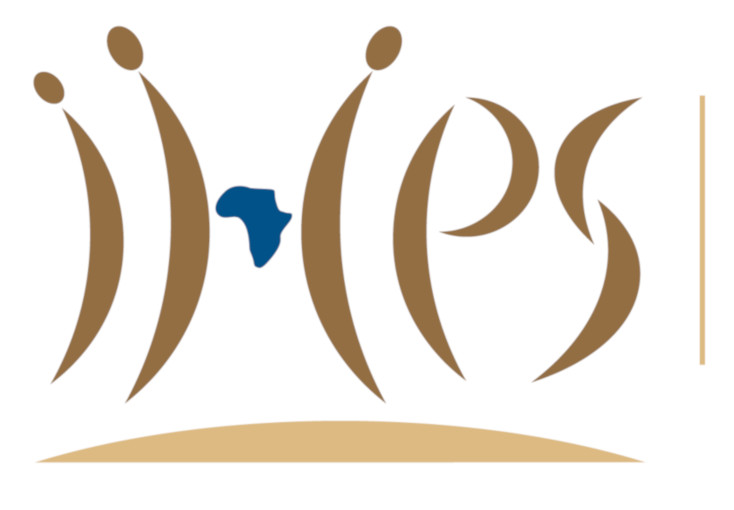 Institutional Capacity

IHPS has solid organisational capacity and systems that allow for statutory and donor compliance and sound financial management. Over the last nine years, management and administrative systems adopted from the ICAP-to-IHPS transition in 2010 have been adapted, tried, tested, and enhanced, and this portfolio of systems now forms a part of IHPS internal management and administrative systems. This institutional history, combined with new initiatives to improve efficiency, is also among IHPS competitive advantages.

Staffing and Program Management Capacity

In addition to a legacy of institutional stability and programmatic success, IHPS also benefits from the extensive professional experience of its highly qualified management and technical staff. As a collective, the IHPS team has substantive experience of 1) developing high quality HIV prevention, treatment, care and support programs, 2) addressing social, structural and behavioural drivers of HIV, and 3) establishing solid partnerships in the districts and provinces, all acquired over years of working for IHPS and other local and international NGOs like EGPAF, ICAP, NASTAD, FHI360, etc. IHPS team members have years of experience developing, planning, implementing, monitoring and evaluating programs and are familiar with local cultures, political, social development and public health contexts across Southern Africa.
IHPS APPROACH
The IHPS team has successfully implemented HIV capacity building and technical support programs in partnership with district and provincial DOH across all nine provinces in South Africa. In addition to training, mentorship, coaching, supportive supervision and peer-to-peer support, the capacity building and technical support activities include program development, planning, implementation, monitoring and evaluation as well as knowledge management. IHPS has also provided technical support for the implementation of National DOH QA and QI policies, strategies, plans, and guidelines at all levels. To do all the above, IHPS engages in true partnerships with the DOH and local municipalities, and facilitates DOH/ government ownership to ensure program sustainability. IHPS also forms strategic collaborations with community-based organizations (CBOs) and develops good working relationships with its funders and other developmental partners thus minimizing duplication of efforts, and maximizing impact through synergistic and collaborative efforts.
Stakeholder Partnerships
IHPS technical staff have served on various key of national, provincial, district, and local HIV-related technical steering committees, task teams, and working groups, have informed, influenced and supported development of HIV-related clinical records and forms, patient-tracking tools for HIV prevention (PMTCT, VMMC, PrEP), treatment, care and support, and TB/HIV integration programming, as well as standard operating procedures (SOPs) and guidelines which were disseminated throughout the IHPS-supported regions. Under the CDC-ICAP-IHPS subagreement, IHPS was the district coordinating partner in seven out of the eight IHPS supported districts. IHPS also collaborated with the National Health and Laboratory Services (NHLS) to enhance district laboratory information systems, support districts/sites to strengthen sample referral systems, train and mentor site staff in establishing laboratory quality control programs and ensure compliance with NHLS SOPs and practices.
Support for Nurse-Initiated and -Managed ART (NIMART) and Clinical Mentoring
When the National DOH (NDOH) introduced NIMART in early 2010, very few organizations were well positioned to provide the much-needed technical support to the public sector. Building on the foundation laid through implementation of the ICAP clinical systems mentorship (CSM) approach, IHPS technical staff was among the handful of health professionals providing high-quality clinical mentorship and supportive supervision to nurses as they initiate and manage patients on ART. IHPS technical staff conducted NIMART training and mentored DOH staff to ensure that clinical mentoring and supportive supervision become institutionalized within the DOH system. Clinical mentoring training was offered as per NDOH guidelines and in collaboration with the provincial Regional Training Centres (RTCs).
Pharmacist Assistant Training Program
To address the challenges posed by the shortage of pharmacists and its impact on quality pharmaceutical services especially at primary health care (PHC) level, IHPS supported the training of pharmacist assistants in collaboration with accredited training providers in the Free State and Eastern Cape. IHPS pharmacy advisors played an active role as tutors and assessors in the training program. The program was a 24-month course (12 months basic training, 12 months at post-basic level), with six to ten days of classroom training and distance learning via correspondence with a registered South African Pharmacy Council tutor (a DOH-employed pharmacist) mentoring and supervising learners. The pharmacist assistants are an essential and much-needed resource in the implementation of NIMART and PHC service delivery in general.
Workplace HIV/AIDS Programming
IHPS team has supported implementation of a spectrum of workplace HIV/AIDS management initiatives in the private and public sector; from workplace policy development, HIV Education and awareness-raising, HIV Counselling and Testing (HCT), HIV prevention, treatment, care and ongoing support, based on needs identified in a workplace and as part of employee wellness /assistance programs.
Community Capacity Enhancement (CCE) -Community Dialogue
Through an agreement with GIZ-South Africa, IHPS was the lead partner supporting implementation of community dialogues around HIV and AIDS in the Eastern Cape, using the UN developed Community Capacity Enhancement (CCE) methodology
District Approach to Supporting DOH
To promote Department of Health (DOH) health district ownership of IHPS-led capacity building and technical support, any form of support provided is coordinated through the District Health Management Team (DHMT). This ensures that support provided is in line with DOH needs and priorities, and there is wider reach than when supporting individual facilities. The thrust is to ensure attainment of the goals set in the District Health Plans (DHPs) and District Implementation Plans (DIPs), and working closely with DOH using scalable, sustainable and cost effective methodologies to strengthen the public health system.
Child Health
Through a partnership with UNICEF-SA and DOH, and funded by Discovery Foundation, IHPS provided support to strengthen implementation of key Expanded Programme for Immunization (EPI) strategies namely, Reach Every District (RED), Data Quality Self Assessments (DQS), and others, in three districts in KwaZulu-Natal (KZN) and two districts in the Eastern Cape (EC). Through the district health systems, one of the key activities under this project was to seek opportunity to integrate EPI services with IMCI and PMTCT, within PHC and community care setting, to improve health outcomes of HIV-exposed infants (HEI) and HIV-infected children.
Quality Assurance (QA) and Quality Improvement (QI) Initiatives
Using program area specific standards of care (SOC) adopted and enhanced from the CDC-ICAP-IHPS subagreement, and developed across all supported technical areas i.e. HCT, PMTCT, Treatment, Care and Support, TB/HIV and Pharmacy and Laboratory Services, based on NDOH policies and guidelines, IHPS worked closely with DOH in implementing the SOCs to strengthen the DOH QI systems across all IHPS supported districts. At national level, IHPS actively participated in NDOH technical working groups to strengthen the implementation of National Core Standards (NCS). Specifically, IHPS supported the provincial implementation of the NCS in the Free State and Eastern Cape. Building on the SOC foundation, IHPS approach to Continuos Quality Improvement (CQI) at the facility level combines a collaborative methodology for establishing and monitoring service quality standards (SQS) with a carefully formulated performance rewards program (PRP). SQS tools and the NDOH national core standards (NCS) for health establishments are used to monitor key quality indicators, develop QI action plans, and provide ongoing supportive supervision to address challenges and barriers at the facility level. In collaboration with several local academic institutions (universities) and the NDOH, IHPS plans to implement a QA Academic Program offering an Advanced Certificate in QA, Postgraduate Diploma in QA and Masters in QA. The program is aimed at developing QA capacity for the implementation of NCS and the new National Health Insurance (NHI) Policy.
MEET OUR TEAM
On a day-to-day basis, a single direct line and chain of command means that all IHPS team members ultimately report to the Chief Executive Officer and Managing Director, who in turn reports to the Board of Directors. IHPS employs highly qualified clinical and administrative personnel that can manage issues of program development in resource limited settings and strengthening clinical depth and breadth and adherence to/ compliance with national guidelines that improve the health outcomes of patients. Majority of IHPS staff are citizens or lawfully admitted permanent residents of South Africa, making capacity building and investment in local, sustainable health systems not just an organizational mission but also a personal mission for IHPS staff. Most IHPS staff have been implementing programs and responding to the HIV/AIDS epidemic in South Africa for over 10 years. Many are well-respected leaders in their communities and have a deep understanding of the local culture and context in which they work. Over the last few years, IHPS team has focused on various programs with different local, regional and international organizations. The IHPS Technical Support Nexus Team (TSNT) members have been engaged in local, regional and international assignments and as such, they have gathered a wealth of multicountry experience. The knowledge base is extensive and can fulfil the desired needs of any client.
Dr TP Neluheni-Tshinaba
CEO and Managing Director
Founding Member
Dr Tshiwela Neluheni-Tshinaba is the current IHPS CEO and Managing Director. She is a seasoned results-driven medical professional with extensive clinical and public health experience in health programming including HIV prevention (HTS incl. PNS, PMTCT, VMMC, PrEP), treatment, care and support; TB/HIV, maternal and child health, youth and adolescent health, sexual and reproductive health and; overall health and social development systems strengthening programs. She has over 20 years of experience providing technical support and implementing comprehensive health and social development programs in both public and private sector in Southern Africa. Having served for as Country Director for international non-government organizations (NGOs) i.e. Elizabeth Glaser Pediatric AIDS Foundation (EGPAF), ICAP and NASTAD for over 10 cumulative years, she has extensive supervisory and project management experience; clear understanding of the donor regulations and administrative procedures including PEPFAR through CDC and USAID, Global Fund, UNICEF and GTZ/GIZ. She has expertise in program planning, implementation, monitoring and evaluation (M&E), and has been a research physician, co-investigator and local principal investigator (PI) for a few local and multi-country research studies. She also has an in-depth understanding of national, provincial and district Department of Health (DOH) systems/ procedures gained from years of experience working with and supporting the DOH at all levels through the implementation of the various donor funded projects.
As an independent consultant, Dr Neluheni-Tshinaba has worked on diverse assignments with the South African National AIDS Council (SANAC), World Health Organization (WHO), UNICEF, Health Systems Trust (HST), Global Business Coalition (GBC)-Health in the Southern Africa Region, Save the Children, SEEK Development (Berlin) and Jhpiego. Dr Neluheni-Tshinaba holds a Bachelor's in Medicine and Surgery (MBBCh) from Wits University, Postgraduate Diploma in Clinical Evidence and Health Management (DCEHM) from the University of Pretoria; a Postgraduate Diploma (PDM) and Master's in Philosophy (MPhil) HIV/AIDS Management from Stellenbosch University and; is currently studying towards a Postgraduate Diploma in Health Economics (PDHE) through the University of Cape Town. Furthermore, she is honorary staff/ lecturer at the Wits University School of Public Health, specifically, Master's in Public Health (MPH) I and II, Management in Health and Health Services and Approaches to Population Health modules.
Lastly, Dr Neluheni-Tshinaba has served on several boards of directors namely, EGPAF-SA, IHPS, NASTAD-SA, loveLife, JPSA and the Southern Health Foundation (SHF).